Sammy K is a Drum Circle Facilitator for Remo Inc. and UpBeat Drum Circles. His unique and dynamic style of Facilitation has been used by clients, individuals and events such as: Fortune 500 companies, sports teams, school groups, The Boy Scouts of America, Daimler/Chrysler, The United Nations, university groups, Presidential Medal of Freedom recipient, corporate training, LA County Fair, municipal special events, charity events and REMO sponsored events around the country.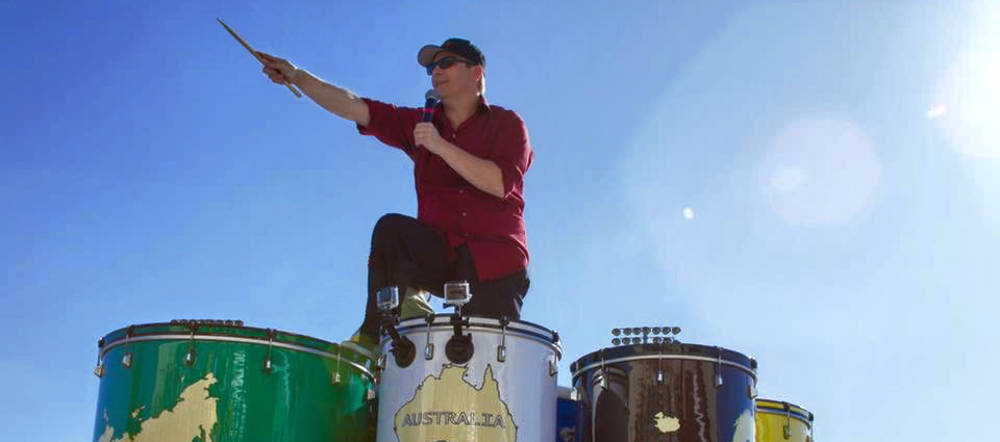 His positive and energized approach to Facilitation allows all the participants to experience the excitement of Recreational Drumming, while sometimes learning a thing or two. This Grammy nominated musician combines his musical experience and passion for Recreational Drumming to provide a one-of-a-kind Drum Circle experience for the participants and the clients alike. His innovative approach to the Drum Circle and his exposure in the Drum Set community are helping to draw new groups to Recreational Drumming that might not otherwise participate. He has been published as a writer on the subject of Recreational Drumming, and appears in DVD's on the subject. Sammy also co-produced Drum Circle based music used at the United Nations, and is co-creator of "Body Beat" a Drum Circle without drums concept that is used by educators and facilitators around the country.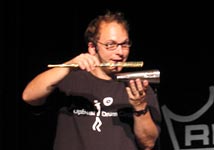 Sammy is a proud member of the REMO Inc. family as a Drum Circle Facilitator, and Drum Head Artist. He is part of the team at UpBeat Drum Circles, and enjoys his relationship with Kotz Cajons.