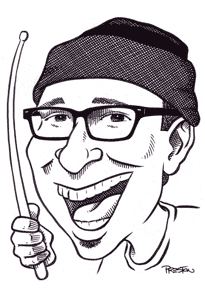 Drum Tracks by Professional Session Drummer Sammy K
You can add professional session drummer Sammy K to your next project. Sammy delivers percussive expertise in many genres as a Grammy nominee and winner of Dove, UCMVA, and DownBeat awards.
With pricing and timetables to fit most project needs, full-service Drum Palace Studios supplies you with great drum tracks and professional recordings quickly and easily.
Here's how it works: